all i need is a friend
May 28, 2012
books filled up my shelf
not papers or pictures
of friends maybe
a picture of me when
i was little. with my
white brunt body
i should start to tan.
at least i can read
i have read one book
at least. if really had
a real friend to hang
out with. kids at school
laugh because i get good
grades and because i don't
have friends. getting good grades
two years in a row, with all this
i should know.
ALL I NEED IS A FRIEND TO
HANG OUT WITH.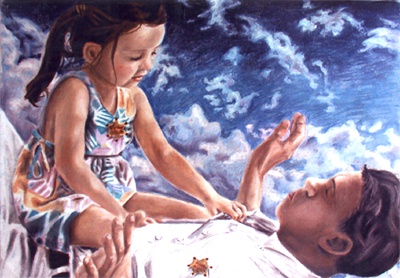 © Meg S., Andover, MA