The way life is
May 21, 2012
A girl as radiant as the sun,
Who loves to sit under the moon.
A dream catcher,
A star chaser.

Eyes that twinkle,
Hair that shines.
Life was mystifying,
And so was she.

Even with daily problems,
She never gave up.
Drama, drama, drama
Was all she ever heard.

She sunk in darkness,
But then she rose into light.
Life was like an empty canvas,
Waiting to be colored.

Life was also like a mountain,
Beautiful, but hard to grasp
Always there but just out of reach
She was only inches away.

As life went on she continued to learn;
Looks can be deceiving.


By: Alyssa Petti.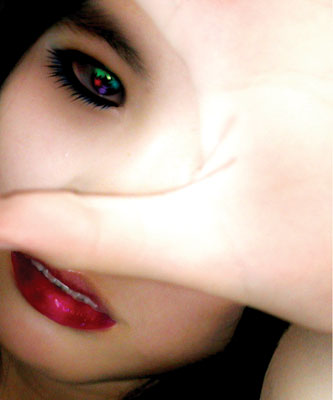 © Victoria W., Arcadia, CA