The Rain
May 22, 2012
I look out my window
to see the rain falling
slowly
drip
drip
drip
down my window
onto the ground.
I grab my umbrella
and put on my rain boots,
but find no relief
splashing through the puddles.
All i can think about
is the rain
squishing in my boots.
slosh
slosh
slosh.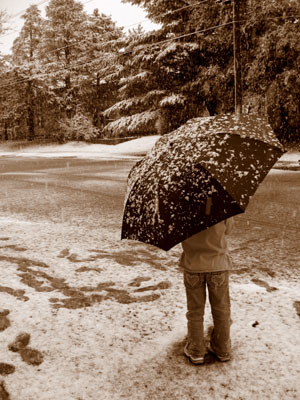 © Hui Y., Potsdam, NY