Biking
May 22, 2012
My heart feels light,
As my muscles force me up the hill.
Exerting pressure on the peddles,
The burn ignites my soul, impelling me up.
At the top I feel like a giant,
Ready to conquer the world.
Going down wind pushes against me,
Dragging cold fingers through my helmet, hair, and clothes.
At the bottom I start to coast,
Ready for the next challenge.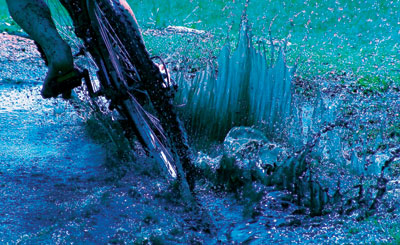 © Reuel M., Austin, TX