I Wish I Had a Guitar Made of Diamonds and Gold
May 22, 2012
A priceless item made of women's desires,
a shimmer and sparkle to catch the eye,
maybe that will draw her in.
Trapped by the luxuries and soothing melody.
Maybe then she'll open her heart to me
And share a love no amount of wealth could buy.
This song, I play for her
On my guitar made of diamonds and gold.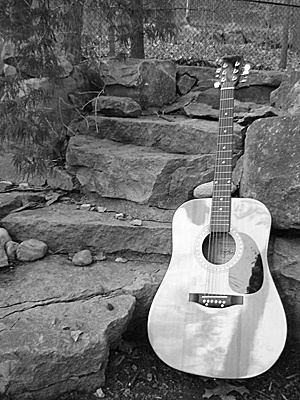 © Chelsea B., Troy, MI