The River
April 30, 2012
I watch the river flow.

It is made up of my tears.

From crying and crying,

And whining and whining,

My sadness won't go away.

My smile once faded,

My heart finally lost its light.

When that boy broke my happiness,

He also shattered my heart.

I miss him dearly,

He doesn't know

The impact he had on me,

And the result of his choices.

He smiled,

He waved,

He practically made my mind go away.

He should have known that I am more than his description.

I smiled,

I waved,

Along the way I lost my mind.

I shouldn't have believed his description,

Of how to make my life right.

I stare into the river

And wonder what happened

When I lost myself,

I didn't know that eventually I would get myself back.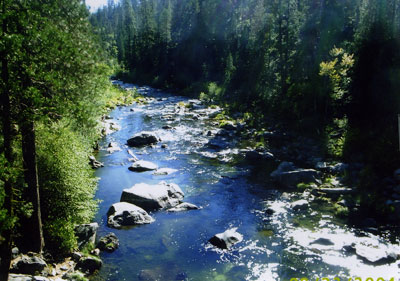 © Laycie C., Stockton, CA