The New
April 27, 2012
The day is bright and early
and all is calm
as he goes outside
to greet his new neighbors.
It starts with a
"Hello"
and
"How are you doing"
and also a
"Welcome to the neighborhood"

He gets into the car
after the meeting
and waits
for his dad.

The morning is cloudy
the wind is blowing
as he walks inside
a strange, tall building.
It starts with a
"Get out of the way!"
and
"Who are you?"
and also a
"Why are you here?"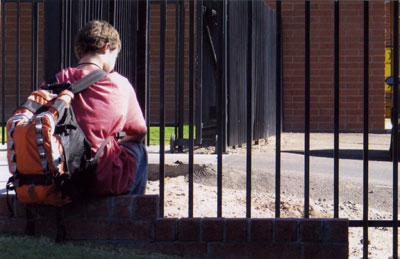 © Molly L., Phoenix, AZ