Static Electricity
May 5, 2012
your eyes touch mine
from a distance
a jolt bolts through my body
some call it
static
electricity
or
simply a
benign malfunction.
but we both know the feeling
of being totally wrong
feeling totally right
contradictory
a soul, a life containing hyperboles.
the connection
between our touch
is filled with
vibrant energy
you could even say sparks fly
but an ocean is still between us
feeling right, being wrong
it sweeps everything over
with
a hurricane
which incessively
storms
my soul with questions
and I finally become a
toddler
searching for answers.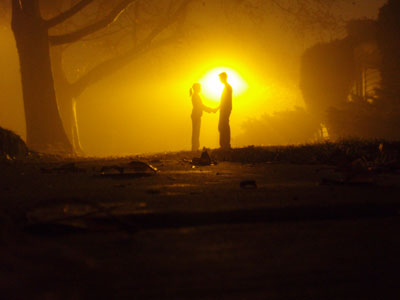 © Tanner H., Kaysville, UT