Boyfriend
May 11, 2012
You're weird.
Weirder than me.
Because I can't leave myself,
But you have that option and you never do.
You stay by side,
Dedicated,
Loyal.

But that's not all that I love about you.
You try to lick my elbow,
And it ticks me off.
Your jokes,
And how you always put up with me even when I'm hungry (we both know I turn into not a nice person).
The way you look to the side when you think I'm not looking
And look at me like you won a bet.
You haven't realized yet that you lost the bet.

The way you carry my high heels
When they hurt my feet too much to walk in.
The slight smile you give that shows some dimple.
The way your hugs send warmth to my body
And engulf me in love,
Even when I feel like I don't deserve it.

The kisses that you give me on my forehead,
That make me feel like I'm special.
Your hazel eyes with golden flecks,
When you don't shave and your scruff gives my chin a rash.

The perfect sculpting of your shoulders
To my head.
The good morning texts you send me,
Every morning,
To remind me I'm loved.

Everything you do
Makes me love you.
We're a perfect team,
A perfect match,
And a perfect combination.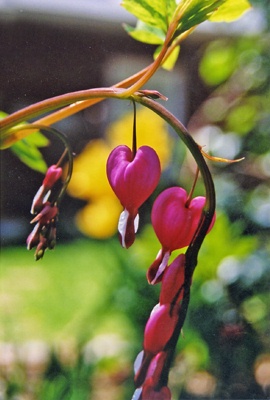 © Sophia E., Wilmington, DE