Nothing Heals the Heart like a Little Bit of the Man in Black
May 4, 2012
At the end of the day
She looked back and sighed
In the face of hardship
The world's greatest lie
She never did know
How to let herself go
She never did show
How her tears could flow
She kept this facade
That shrouded a lot
Of what was herself
But now it's snowing in he**
There never was a way
Inside her mind
To let it all slip
And peacefully die
But here we go
She let herself go
She sure did show
How her tears fell like snow
And with a nod
The chord was pulled by the doc
And in herself
It was snowing like he**.
With no more warmth to be felt,
Her body just a hollow shell,
One could watch the flesh melt,
As it burned just like he**.
And the skin turned to ash,
No more bruises or rash,
Heat cauterized the gash,
Heat cauterized the gash
As we cast her out to the sea
And sang Johnny Cash.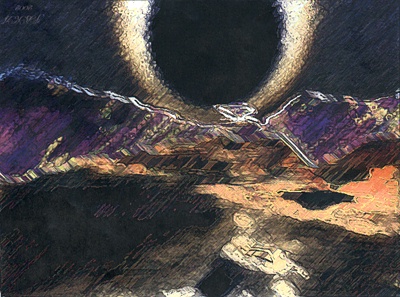 © Jason B., Colorado Springs, CO