A Girl Named Joy
April 28, 2012
Once upon a time
Lived a girl named, Joy.
She was happy, holy, brave.
Wore one golden shoe, and the other red.
Two blond braids flew in the wind.
As she crossed the busy street.
All stopped, staring at her dress.
Gazed upon her beautiful face.
Left, right, right, left.
Skipping down the road.
One crazy girl, alone in the world.
She smiles, sings and hugs the wind.
Running along the dusty land.
Drunken daddy's breath hovers on her hair.
Mommy threw her out, for coming back home late.
A piece of Sunshine.
God's Art.
Still... She was left alone in the dark.
A portrait of a burning hope of light.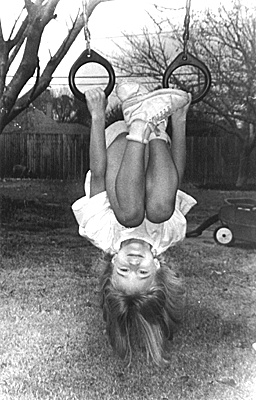 © Nikki W., Highland Village, TX