Did You See Me?
April 26, 2012
I sit all alone,
Do they even notice me?
I have seen them in pain,
I have watched them argue.
I sit here alone with my thoughts.

I was the one in back of the class,
I noticed what other people didn't.
I saw the person under the mask.
I saw him hit her.
I didn't do anything about it.
I was the scared one in the back of the class.

I tried to speak up,
I still went un-noticed.
How come no one would listen?
Why wasn't I heard?
I tried again,
This time I was heard.

I faced my fears,
I told them what I saw everyday.
I told them about themselves.
I was heard.

Do I really want to be one of them?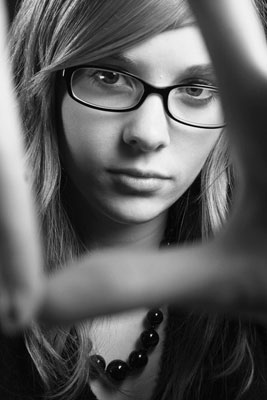 © Marina S., Vineyard Haven, MA