Joker's Mask
April 23, 2012
A heavenly mask
Covers his face,
To confront the world
Under its gilded grace.

Cover of pure whiteness
With its permanent smile
Offers a protective shield
But for only a while.

Beneath that white mask
Are eyes tiredly bleak
Being the only truth
Seen from the black freak

Suffocated behind
The eternal grin
Is a slave pleading
For a final end.
An end to his life
And its horrid days,
Or of this mask
And its false ways

This crushing mask
Castrated the bonds
Of the black man with
His friends most fond.
The masquerade will
Eternally keep him bound
To the world that shall
Never hear his sound.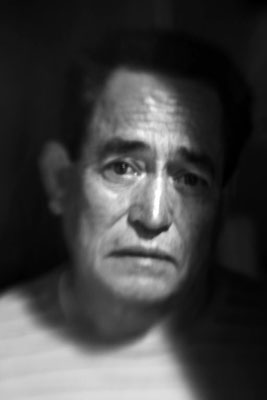 © Adam P., Goleta, CA