Cold Feet
April 23, 2012
His hand in mine.
Sweaty and warm, unlike the water of the lake where we dangled our feet.
So early it hasn't anytime the warm from the sun.
The sound of waves in time with my heart as we sit on the dock together.
Birds tweeting above us in the early morning blue distract me for a moment.
Then I smell his colon, sweet and sharp.
The sun peeking at our secret moment making the water a dingy orange.
I looked to see him looking at me with love in his dark, rich hazel eyes.
A cold breeze blew giving us an excuse to get closer .
I could hear his breath it was quickening with every touch.
I know it was time as deaths hand landed on my shoulder.
Giving up the teasing game I kissed him.
His lips were as soft as rose petals, tongue as sweet as honey.
Our bodies intertwined as a hot tear rolled down my cheek.
Our breath mingled between us.
Pulling away I inhaled and with a weak smile said I love you .
What a great last breath to take.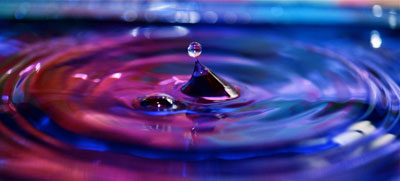 © Haley L., Anchorage, AK