...and for what good reason
April 29, 2012
?
Disregarding the hatred for his father, the man had a large career in front of him.
?
In his plays he killed many times.
?
He chose to purchase a gun and murder innocent classmates.
?
36 people loved as daughters and sons.
?
The man committed suicide with no treason to others.
?
Coasting though the valley road, men with rifles scout abroad.
?
Snipers on farther mountains watch.
?
Nearby places on high lockdown, afraid of what will happen next.
?
Everybody shocked from what had happened.
?
No one saw the hidden danger of the Asian man.
?
36 dead and at least 72 grieving.
?
More people scared of what might happen..
?
People terrified from the news.
?
Schools shut down for days and days.
?
Completely unexpected from what had happened.
?
My brother sleeping patiently in his dorm.
?
Not a single clue what had just happened.
?
A brother who had a class near that man.
?
Overslept and missed the storm of death.
?
All happened that day at Virginia Tech.
?
And for what good reason was this crime committed.
?
Access to the school was limited.
?
Days on Television that haunts me every morning that conference were on.
?
All from that day at Virginia Tech.
?
36 dead and for what good reason.
?
Father issues?
?
Plays not being taking literally?
?
Racial issues.
?
Popularity.
?
To a select part of the nation, it is Pearl Harbor again.
?
What we should take from this tale is a common saying.
?
A butterfly's wing beat can start a tornado somewhere else.
?
Every April 6 is a day of grief.
?
Orange and Maroon shirts worn that day to remember.
?
However I also try to forget.
?
As I know I am not the only person out there.
?
Millions of other people most certainly feel this way.
?
The same way as I do.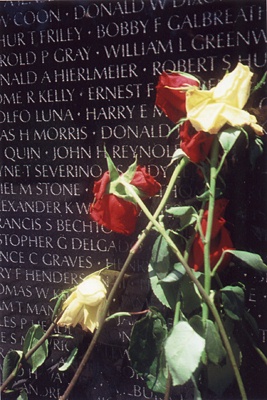 © Justin R., Angola, IN