Exit Sign
April 25, 2012
Glowing red like a fire.
Hanging like a sloth.
Shinning like a star on a cloudless night.
Giving off a feeling of comfort.

It is the guardian of the door.
The protector of the nearest exit.
Helps people in a time of need.
It gives off a beacon of safety like a lighthouse.

It calms the frightened in a time of panic.
Gives off a light that fills the heart with hope.
A signal that all know,
could be nothing but an exit sign.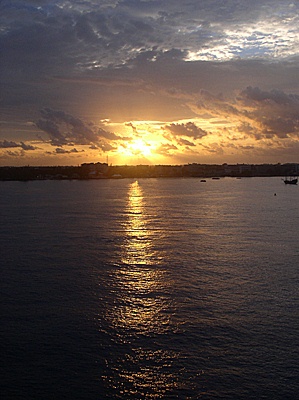 © Rebecca Y., Los Angeles, CA