My Grandmother
April 17, 2012
I can gaze that old fragile lady body
With her sans body organs.
I can feel her pacified and sacred presence
Wearing a simple white cotton Saree
Massaging my hand with tenderness.
I still recall that mustard oil
Which she used to apply
On my silky hairy scalp.
My best friend, my comrade,
My pal, my everything,
My butter-hearted granny,
Love you very much.
I can't dress my thoughts with words.
O my experienced and dignified granny!
O my illiterate granny!
Whatever you are, you are the best for me.
Telling me juicy short stories
And making me sleep well,
She gave love-brimming good nights' kisses.
But what's this granny?
Why did you betray me?
I just closed my eyes only for some hours,
But why did you shut yours forever?
Answer me!
Answer me!
I am still waiting for you.
Granny, when will you come??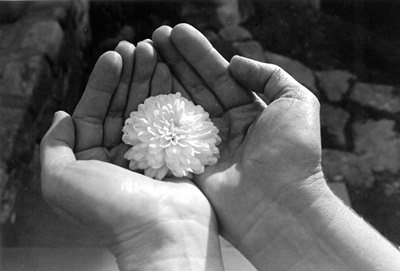 © Beth S., Marblehead, MA