Hidden Eyes
April 16, 2012
Regret lies in the words unspoken.
In the back of the closet,
Pandora's box of hidden secrets.
Mistakes. Misgivings of me.

You say I resemble an angel,
A sleeping Beauty lying next to you,
Delicate flower in need of protection,
Pretty and perfect for such a golden boy.

Night comes and you cuddle close,
Watching me lay in my silk white gown,
Closed eyes, Calm body, A corpse bride.
Hard to see these sad angel's eyes.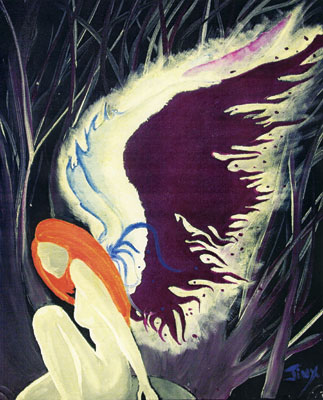 © Megan B., Youngstown, OH