Human Soup
April 13, 2012
I have an atypical hand-me-down sweatshirt.
It's grey and torn and shrunken but
I even wear it in the summer,
On nights out at the boardwalk,
After uncovering it from my closet.

It's from Newport, Rhode Island and
It's unusual.
Over the grey Henley there is an image of a giant lobster
Leaning over a boiling pot of soup,
And in it the humans are drowning,
Clawing at the air.
The tables have been turned, the lobster seems to say,
As its eyes glimmer maniacally.

My brother had a quirky sense of humor.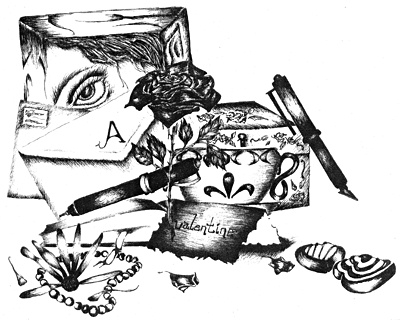 © Cara L., Cheney, WA