Love In A Time of Ice
April 12, 2012
An eviction notice peaks from her pockets
Strapped up on the plain white wall
A slim blue robe barely covers her plumpened womb
Faces pass, all nameless to her,
Taking in stale air.
The IV drips play rhythmic silence
All in hopeless cheer.
Roads are filled with snow, sleet covers the stoops
Most children clap their mittened hands
To see Winter's grinning gloom.
Passing by in silence,
They bear enough respect to bow their heads,
All of them viewing two tombstones above her bed.
For somebody so full she's only skin and bones,
Enceinte with death
Winter has its tolls
But when that child suckled from her supple breasts,
Life seemed so forgiving to those with gentle breaths.
And when her frail arms hold him
They meld from two to one
The way I like to tell this story,
Heaven welcomed them.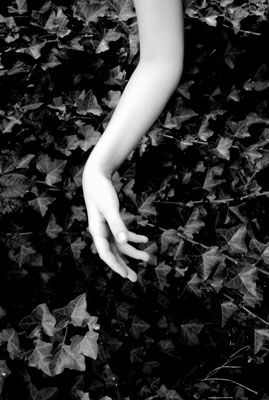 © Sarah M., Blairsville, PA