Piano
MAG
April 8, 2012
Random,
discordant
notes filled the air.
They rain down,
sharp pieces of glass
stabbing me
until my blood was on the floor.
Tears were quick to follow.
I would never be as good as Momma.
You came in
then.
Your skirt dragged on the floor,
your bun had come undone.
You smelled like flour,
like midnight,
like ink.
When you played,
the world stopped.
B-flats and F-sharps filled the air,
falling down like feathers,
resting on my shoulders,
giving me wings.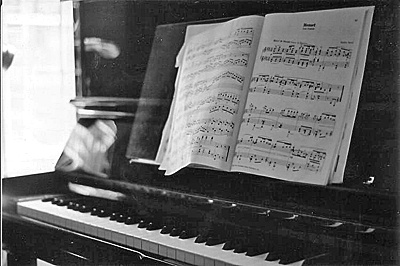 © Amy C., Portland , ME