Canister of Bleeding Hurt
April 6, 2012
So much to hold
So little space
Everything is spilling
Losing control.
The cup is overflowing
Still they keep on stuffing.
Canister cracking
Web-like lines expanding
Crack crack crack

Explode

Solid glass
Sharp edges
Filtered on the floor
Pick up a piece
Notice the crimson scars
How the sorrow printed her skin.
Such an obscure ritual to empty the receptacle
Some call it crazy
Others call it strange
She calls it escape.
Little does she know
The door beneath
The exit sign
Only holds new
Problems
Questions
Judgment
Apathy.
More to embrace
More to hide.
Lost her faith in sympathy
She'll take it lower
Than it needs to go.

Deeper

While she lays limply
Death tending her bedside
They whisper
Some say she's crazy
Others say she's strange
She was just trying to escape

Yet

Life gave her a new glass.
Please
Stop the questions
Diminish the judgment
Release the apathy
Just help her cope
Give her a new form of relief.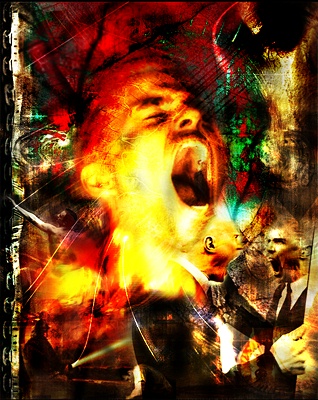 © Mark P., Woodside, NY