Haunted
April 4, 2012
I focus my eyes on what's ahead of me

Slowly I start to walk

One step at a time

Breath by breath

Image bigger, distance shorter

Within reach, I extend my hands

Eyes on the prize

About to grasp-

I am reeled back.

Cuffed to you

Encompassed in everything that is you

The skeleton of my past

I look back…No!

I was so close, just an inch away from-

The hands start to form

The warmth of its devious and empowering touch

The lips-they resurface on the face

A perfect upright crescent taunts me

Calls my name knowingly, compellingly

Synchronizes to the beat of my heart

And finally the eyes

An open door awaiting my misstep

They give me a comforting soul-deep stare

A friendly glare, reminder of what was

And what should never be again

Pulling me in…helplessly

I'd focus my eyes ahead of me, but

I'm too busy gazing into the eyes that were once lurking behind me.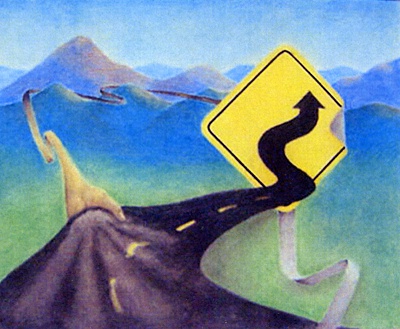 © Tyler W., Muleshoe, TX