Connections
March 19, 2012
My subconscious dwells in the parts of my dreams
That were only seen by you and
I cannot of imagined this would be
Where it ends
This lucid dream
Has broken me, can I wake?
Wake! Wake! Until I sleep
And am alive.
The only downturn is the lack of hurt.
Human connection is us, and what we are to be made of
Without which a cold nightmare overtakes, a place without No Exit.
I do not know of a higher power.
But I know now I've lost my knowledge of it by losing your love.
I've lost everything without you
I'm falling
Vibrations, can only feel them now

Black slime poured into my eyes
I can only feel the heart
My ears burned from the cold
I can only speak of love
My skin decayed in the water
I can still feel your mind

Our dreams are touching beyond this world
We believe in our own time
My love and eyes turn, "go slow"
For you. For Me.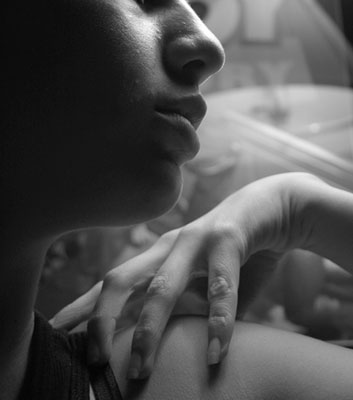 © Rebecca B., Santa Clara, CA