For me and you.
March 26, 2012
2011 Israel
tick tock tick tock
Not even a single mail
And here i am held captivated by this lock.

A beam of sunlight
Appears red due to diffusing with the fight
No I am not scared
I am just waiting for the sacred

Un-acceptable is our relationship
And all i wanted was to stay with you
For me you had to face the whip
Yet your love stayed intact and true

A palestinians warrior
Who has no desire for war
You gave me no gold necklace or a flower
But you gave me something worth more

You showed me a line
That separated me from you
And you showed me how to erase that line
And taught me how to paint in white instead blue

You gave me your drop of blood
And said this will protect me during any kind of life's flood
You gave me a new vision to see
A new pair of legs to fly free

You soul still wanders around me
You told me not to blame myself because it was not my fault
You swore if i dropped a tear you would flee
And if i stayed intact you would stay and count the time's salt.

Your presence is still felt in this captivated room
Though your lifeless body lay before me with hideous wound
You learned to sacrifice for love , for me and for truth
And now i will learn to fight for me and you.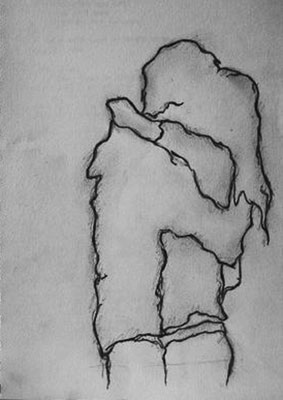 © Nicole B., Newcastle, WA