Waiting In Snow
March 20, 2012
The snow was falling,
And the streets were whitening.
The evening in its dark color was advancing
With the shadows of silence.
In the crowds of a city i was waiting for someone.
Snowflakes as flakes of love peppered my heart with her desire.
In a moment the sky was dipped in darkness
And the snow was heaped high in streets.
She never came,
And made my waiting a memorial of distress.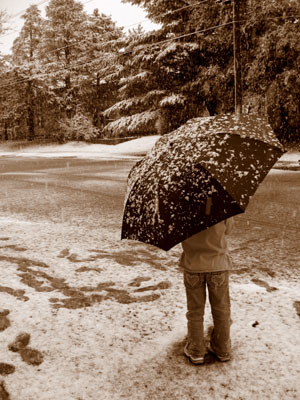 © Hui Y., Potsdam, NY