My Humble Request
March 13, 2012
My fingers curl around the covers.
What is that retched buzzing?

Every morning,
Josh Groban's heavenly voice
lulls me awake.

But today
I want to chuck him at the wall.

Silence!
Cease that infernal ruckus!

When I eventually wake up,
I want to go to Dennys
and get rainbow sprinkles in my pancakes.
I want to finger-paint
and dip my toes in the ocean waves.

Maybe
–if I'm in a pleasant mood-
I'll even do the things you ask me to do.

But until then

Stop knocking.
Stop shouting.
Stop jiggling the door knob.

Please,
let me crawl back into my lair of shadows,
to snuggle in my fuzzy blankets
and dream of Tom Felton's face.

I promise you:
I'll come back out
some other day.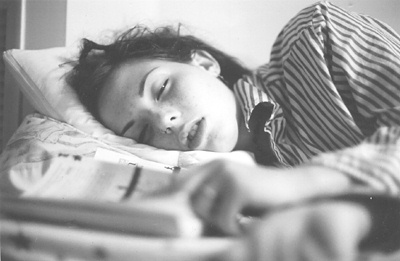 © Donna O., Kannapolis, NC