Pleasing Mommy
March 16, 2012
I try and try,
To be the best.
To excel in,
Everything I do.
I try and try,
To make you proud.
To make you see,
How much I strive to please you.

But it seems like,
I'm never good enough.
I never do things right.
You always say,
I can do better.
But I'm honestly,
trying my best.

So I'll spend my life,
Trying to be right.
Trying to be,
The daughter you want.
I'll spend forever,
Trying to please you.
Because all I want,
Is to here you say,
Honey I'm proud of you.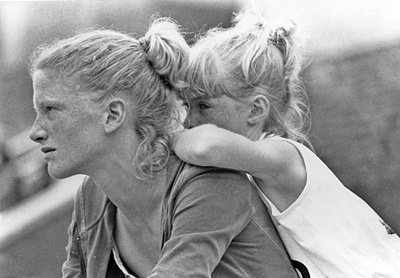 © Felicia F, Marlow, OK