Karma
January 28, 2012
I don't love you.
And I never will,
….again.
You lie.
You cheat.
You take and you don't salvage.
I used to think you were life saving. I needed you. Past tense.
Now you're out to get me and I know it.
I craved you. Past tense.
I loved you. Past tense.
You won't quit. You'll stand for hours just to see me crumble beneath your grasp.
You broke me in half like a dull pencil you were too impatient to sharpen.
And you were impatient. Except for the "important" ones.
I was but a tear in your ocean of lust. I was not important.
But you were to me. You were everything and you knew it.
You denied everything I confessed. You said I was crazy and I started to believe you.
After awhile I begun to realize you were no good.
And finally, finally I left you.. I wanted to do to you as you did to me.
But for now I'll live.
And let Karma.
Take care.
Of.
You.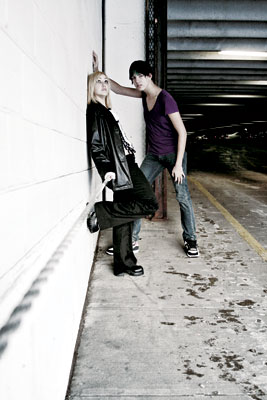 © Jessica F., Bradford, MA