SNAPPING
February 7, 2012
THERE SO FAST TO JUDGE,
BUT KNOW SO LITTLE.
THE PAIN I ENDURE.
WOULD SHOW THEM.
THEY SAY I SHOULD DO THIS,
BE LIKE THAT.
I'M MAKING MY MARK,
BEING MYSELF.
SECRETS UNSAID,
MAKE ME WONDER/
WHY? WHAT DID I DO WRONG?
FEELING GUILTY FOR ACTIONS,
I COULDN'T STOP.
I COULDN'T STOP.
SOME SAY IT'S LIKE A DRUG.
I THINK IT'S LIKE DEPRESSION.
IT'S LIFE.
FORGIVE AND FORGET?
IF ONLY I COULD.
THE THOUGHTS GO THROUGH MY MIND.
WOULD IT BE EASIER IF I WERE GONE?
NOBODY WOULD CARE.
I'D SOLVE ALL PROBLEMS.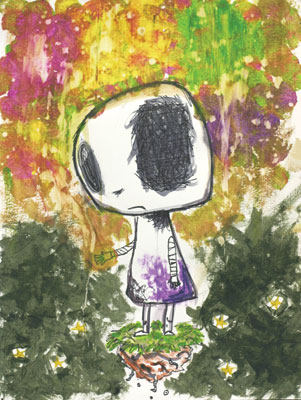 © Ashley W., Port Charlotte, FL