Darks Undreamed Of
February 7, 2012
For the tiny man
rubbing words together on
a silent shore
Praying softly to seashells with
every harsh rub of
cold sand in his
rubber boots.
Scripture on his lips but
Shakespeare in his heart and
no one to witness
his Passion
sharp, red, poignant;
tucked away under stones
with miniature crabs and
damp seagull feathers.
White thoughts and
biting truths
he hides here too
to dodge the reaping
of his soul
Still
remaining are
yellow skies and
hollow tones and
and he
a lonely cloud
on flat earth's shore.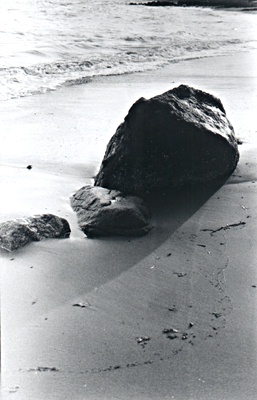 © Alexa R., Marblehead , MA