IMissYOuu
January 30, 2012
IMissYOu.
Not Only Now But Forever More.
YOu Are My Heart.
YOu Are My Soil.
IMissYOu.
YOu Are Not Here But Indeed YOu Are.
I Can Not See YOu.
Hear YOu.
Nore Feel YOu.
I Do Miss YOu.
Not Only Because I Did Wrong.
Not Only Because I Didnt Make It Right.
But Only Because I Want YOu By My Side.
IMissYOu.
At Times I Want To Call But KNow YOu Are No Longer There.
I Wish To LOok Into Your Eyes And See YOu Look Back.
I Indeed Do Miss YOu.
Miss YOur Touch.
Miss YOur Kiss.
Miss YOur scream.
I Miss YOur Smile.
I Didnt Know What A GOod Thing I Had Untill I LOst YOu.
And That Is The Reason Why-
IMissYOu.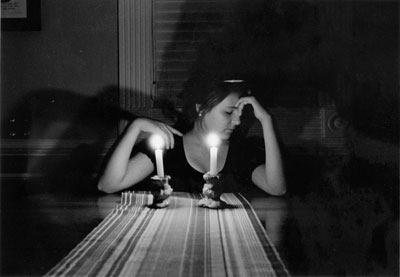 © Eleanor K., Bethesda, MD