Leaving This Asylum
January 27, 2012
Years of pain, joy, and sorrow.
Only hoping for tomorrow.
That's all I have to
look forward to, so I say.

Take this anyway you please,
all I'm saying is what I see.
Leaving the past in the past
and forgetting my last,
trying to change into a new me.

You're holding me back,
with your choking hands.
I see the hate in your eyes.
Oh, how they envy me.
They make me want to get away.

The passion in me
is trying to be set free.
I'm under the spotlight
only doing what you like.
I can't bear it no more,
all the ways you try to appease me,
failing at getting me to stay.

I'm screaming inside,
the fire in me subsiding.
No oxygen being let it
to keep this spark of mine lit.

My thoughts are dark
and distraught.
No love in this
titanium heart of mine.

Goodbye for now,
it's time for me to escape from
these white asylum walls
created for me.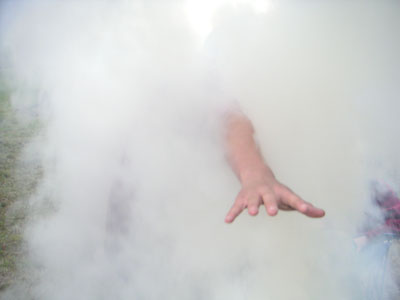 © Garrett M., Port Angeles, WA