Golden
January 24, 2012
Gold

blue reflections of the day
intertwine with beauty itself. (And God said,
Let there be light: and
there was light.)
melt
through radiant shards of sky
still blue from this morning.
(And God divided the light from the darkness.
He called the light day)
gold
smothers the last breath of the idea of a cloud.
(and the darkness
He called
night.)
i will fly up there
and watch
(and the evening
and the morning
were the first day.)
sun evolve into
thick
black
night
(How great
are his signs!)
and back again,
but since
for now
(How mighty
are his wonders!)
i
have no wings,
i
will wait here
for now
(His kingdom is
an everlasting kingdom)
and wait for gold to come again
(and His dominion is great
from generation
to generation.)
and
then


I


will



fly.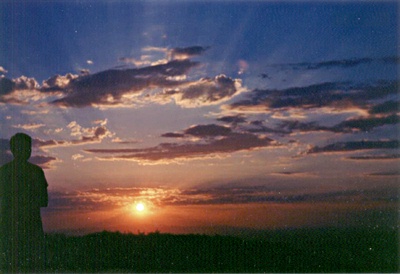 © Jovee B., Dededo, Guam