Gone Mad
December 21, 2011
Love is a mental illness.
A problem.
Your mind wanders,
your eyes grow wide,
and a new speech impediment appears.
Love is The Blob.
It consumes your entire being.
It won't let go.
It feeds off of your weaknesses
and grows stronger with pain.
Love is a ghost.
You don't see it coming.
It appears with a cold gust of wind,
then it strikes.
Drives you to madness.

I have gone mad.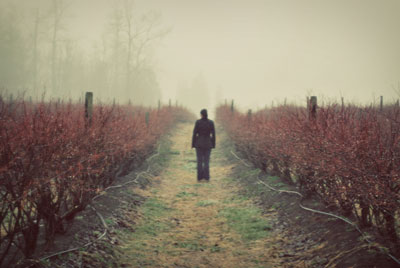 © Molly H., Lynden, WA