Walking Skeletons
December 21, 2011
The school halls
are lit with
bright
harsh
fluorescent bulbs
that bounce off
the gray lockers
with the
rolling emotions of
every
teen

that passes by.
Every walking skeleton
with a
ribcage corset
and twigs and sticks
as arms and legs,
with shaking fingers
and dull
dishwater hair,
their hate and pain
brewing inside.
The T.V. and magazines
all tell us to be
thin and
happy
but we are dead,
dying like grass
on a hot summers day.
and still we listen,
our brains
washed
with the lies
of
countless
people who
couldn't care less
if we fit
into that
devious size



ZERO

Because they care
about all the
money they get
by tricking
girls into
starving and
dying
and still we listen,
because like
sheep
we need a
shepherd,
and without one,
we
are

lost.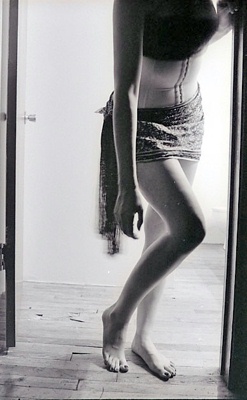 © Alexandra K., Chicago, IL