Specters of a Spectrum
January 12, 2012
Silver.
Stillness settles
Blanketing the frost-tipped grass
In a serene,
silent
Embrace.
Gilded moon shards
Beam
Through the
dark velvet midnight
sky.
All creation holds its breath
Waiting,
watching,
Never shifting
Never stirring
The seductive silver of the night.

Jade.
Her flawlessly smooth complexion

Constantly composed
Jeeringly gestures at the

Emerald

Foliage

Evergreen
For they lack her perfection
Her perfect composure
Smooth,
unmarred surface
Even greens are envious.

Rose.
Dusty velvet twirls
Delicate rouching,
puckered lace
Young love's first bloom
Shares its
gentle blush
Hidden coquettishly behind
A fan's demure plumes
A smile,
a gasp
Rosy lips,
smooth as petals
Part
In a tender kiss.


Scarlett.
Crisp crimson crackles
Passionate,
Daring.
Flirting with danger,
Desperation,
Desire.
A wild pas de deux.
Vibrant as the sparkling flame
Vivid as its smoky plumage
Snapping vivaciously
As the hungry flame reaches higher,
Higher,
All consuming,

All encompassing,
Limitless
in the soaring sky.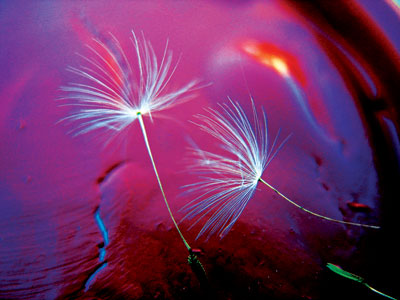 © Jamie R., Boulder, CO