when your around
January 9, 2012
When your around I go crazy.
When I see you, I get nervous.
When you look at me, my heart beats really fast.
When you talk to me, I probably blush.
When I try to talk to you, I can't find the breath to.
When I think of the endless possibilities, I get a head rush.
For some reason I can't find my courage when your around.
This is what you do to me, and I wish you knew.
And if you do know, I wish one of us would do or say something.
Just so I would stop guessing, so I would know, so I would stop going crazy when your around.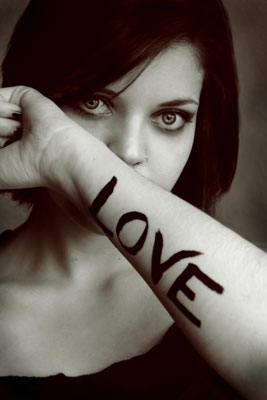 © Michelle B., Blairsville, GA