Renaissance In My Shadows
December 29, 2011
The sun has set, awakening the sinister clout within me.
I stare as the pastel moon light befalls you.
My heart sensing the blood rush through your veins.
Exciting the lust within.
Thou walkest towards me past the courtyard of night,
You surrender yourself as I lay you down.
Piercing your yielding skin with my bare fangs.
Releasing the lethal venom in your corpse.
The excruciating pain makes you groan in agony.
The toxin has taken control…made you lifeless,
But at the same time has given you a renaissance in my shadows.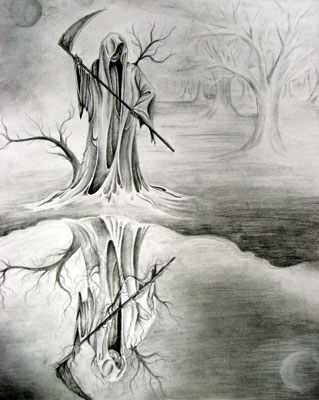 © Lacey T., Wasilla, AK