Basketball <3
December 26, 2011
I'm in the stands,
or on the bench.
They clap their hands,
My teeth do clentch.

I try not to cry,
When he hands me the stats.
I just sigh,
and do as he asks.

My physical game,
hurt me mentally.
I had to much fame,
and this is my penalty.

I now have no one,
To turn to for help.
There is no where to run,
No voice for a yelp.

I walk with this pain,
Not in my knee.
But a new kind of pain,
That is only for me.

It shows on my face,
No other part.
Its in this space,
In place of my heart.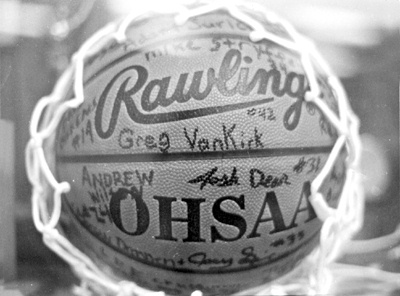 © Kaley D., Sebring, OH