Thoughts on a Snowy Evening
November 30, 2011
THOUGHTS ON A SNOWY EVENING
The wind freezes in my throat,
Snow falling about me,
It clings to my jacket,
Waiting.
The earth is quiet,
No cars on the road,
Just the sound of the snow
Listening.
I am waiting for a revelation
Some epiphany to hit,
But there is only a chilly quiet,
Silence.
Why am I here?
I don't see anything,
Then I realize,
Feeling.
It's what you feel,
How you feel,
And so I listen to myself,
Anticipating.

But still I am waiting,
For what, I'm not allowed to know,
That would be too much knowledge,
Premonition.
So I wait and bide my time,
I know it will come,
And so I remain,
Waiting,
Listening,
Silence,
Feeling,
Anticipating,
Premonition.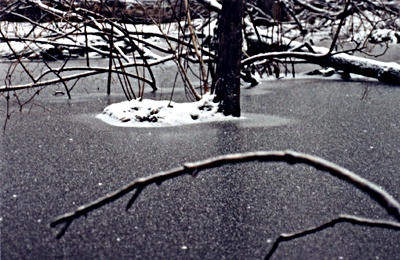 © Anton J., Philadelphia, PA