Suspended in Insanity
December 2, 2011
"Don't touch me
I've felt enough.
Tell me a lie
so I can see the truth.
Don't talk
your eyes say it all.
If you loved her,
you never would have thought about me."

Broken
down mind.
Twisted
into a shadow.
Fragmented
memories
shattered
by doubt.

"How do I know
you exist?
Unless,
I can taste you;
sink my teeth
into something tangible
with dogged determination,
Pit-bull."

Drug
induced delusions.
Suspended
in insanity.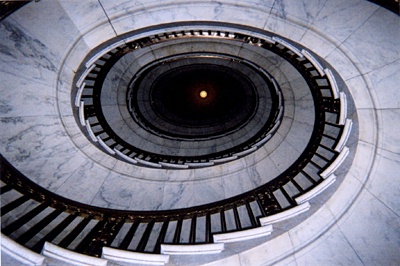 © Kyle T., St. Joseph, MO