The Struggle
December 2, 2011
Dear Dad,

Everything is falling apart.
You keep breaking my heart.
Why do you always do this to me?
I keep bending over like a tree.

I will always love you.
But I do not trust you.
You always make me cry
And leave me there wanting to die.

Dear Erica,

There is no reason for you not to trust me.
You know who I will always be.
I know I have lied
And every time I did, you cried.

I am trying my best
But standing in front of me is a crest.
No matter what happens,
I will always love you.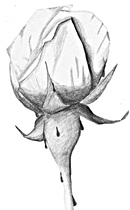 © Elaine S., Phoenix, AZ