The Voice
December 1, 2011
"Be quiet" I think
but the voice doesn't stop.
Feeding my mind
foreign lies and thoughts
that are not mine, that do not belong to me.
I can tone them out, yes.
No, I don't need to hear.
So what happens next
surprises us both-
as I repeat these same things;
my lips pressed to his ear.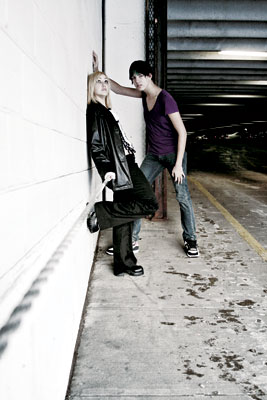 © Jessica F., Bradford, MA