Leaves
November 6, 2011
Leaves dancing listlessly over me,
In little delicate patterns spelling out love.
Lord, whisk me away with a gentle breeze
So I may dance amongst the trees.
Free my soul Lord, from all the worries.

My mind floats with the clouds,
You sit there holding my hand silently.
Your touch brings me out of the clouds,
Your hand gently caressing mine,
Our love stands the test of time.

With one last cool breeze, you're gone.
Our love separated by death,
But nonetheless it still stands strong.
One day my love, our reunion will come.
Until then my soul will dance with the leaves.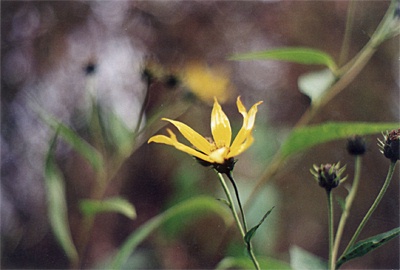 © Scott R., Casco, MI