i exist
November 4, 2011
do You know who i am?
i am.
i skip and jump,
dance in circles.
i leap and twirl
i laugh
i cry
i sit motionless
i won't move,
won't explain
i am silent.
i was silent,
i sing loudly now.
i twist and shake and
bob
my
head
lost in the moment.
capturing the moment
for what it really is.
was.
do you know who i am?
i am a was
i was an am
i was a not.
i'm not a was
i circle around,
blending the fine line between
reality
and
dreams
i wasn't always
i won't always be.
do you know who I am?
i'm not special
i'm precious.
i'm not loved
i'm valued.
i'm not.
but I can wait my turn.
I am.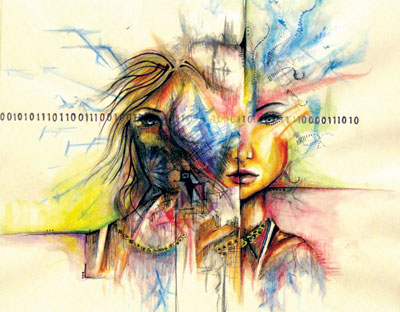 © Melissa W., Fayetteville, GA