With A Rush
November 3, 2011
With a rush
A quickened heartbeat
Almost comes
To a total stop
Before running away
Like a madman being chased
And oh,
There go my hands
A nervous sweat
I hope you can't tell


That stupid, dopey grin
That I don't really find stupid
Only I wish I did.
I'd like you a lot less
If I actually did.

Let's not forget
Those big brown eyes
That are like a puppy dogs
All wide and innocent
With that mischievous glow
Smirking
Dancing
"I know something
You don't know"
They taunt me.

And how you tower over me
Making me feel so small
Unlike usual
Where I stand out too much
I don't feel scared..
I feel safe.
Different is good with you.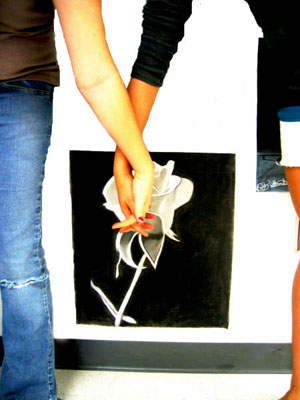 © Josie G., Wilmot, SD