Precious Time
November 4, 2011
Every second is different
Once it ticks away you can never have it back.
You can remember certain days
Hours
Minutes
Even seconds of your life.
Looking back only makes you want to go back
Time can be a good thing or bad thing
The time expires out and your team wins the game.
Accomplished, you did it, nothing else matters

The time it takes to wait and see a loved one again
Sitting there
Waiting
Wishing
Every second you want to be with them more.
We take time for granted when everything has good timing
It is only when we have to suffer in time
We realize how precious time is.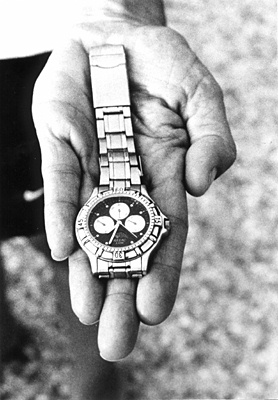 © Nicholas B., Highland Village, TX