A Winter's Breeze
MAG
October 26, 2011
The crisp wind, like freshly prepped cookie dough, is
Numbing my skin with a burning brush.
As the soft air scrapes past me,
I peer across the terrace.

I can see a winter's eternity burning with passion
The liberated winter landscape concealed with the color white

Just then a rabbit hopped across the scene
With clumsy yet precise movements through the deep snow.
It's time to go back to sleep.
It's winter.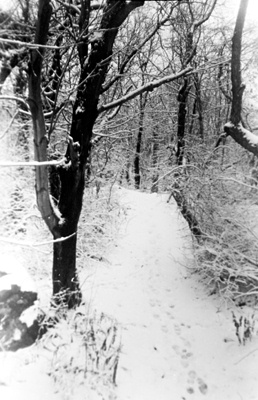 © Kelley C., Marblehead, MA