auburn flecks.
October 17, 2011
show details Jul 29
there is
a
fire
that
burns
that
burns
that
burns
brightly
then
dark
inside
my
lungs
hosting
my
insanity
welcoming
it to
stay for a sleepover

and I am choking

choking
on my own

voice
the voice that calls
m-m-m-m-y name
and ends with a moan
and a whisper-y drain
derived from
hidden pain,
and dances

that nevur
reached the stages
as portions of hope,
set leison to my brain.

And I am kissing
the e l e c t r o n ic
photographs
of a girl
that is destroyed.
by her own self.
with dark brown hair
flecks of auburn reach from
the strands of brown, brown color in her
wavy hair,
auburn flecks in
her
hair
they
tumble

twist
that make her look
ginger
whenever she may dare,
to go out
into
the sun.

into the sun without a care,
or with every care imagined
by her chronic
poisoned mind
that mimics that illustration
modern, modern
as it will ever vow to be
or to seem.
it is of Turkish origin,
but she
her mother's Irish blood
runs through hhhhher

the child,
in the detailed drawing looks
like she is
smoking weed
and trying to throw herself
either into art or into suicide,
which makes me
cry

die


shine.

I thought I knew her well.
photographer.poet.fashionqueen.indiemusicphile.girl who was
my poison. my passion. my problem.
my best friend.
my worst nightmare..................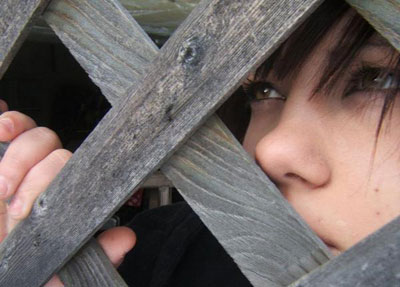 © Krystal B., Bloomingdale , IL